Discover a gem of the Highlands –  W̱MÍYEŦEN Nature Sanctuary
The W̱MÍYEŦEN  Nature Sanctuary is a 42 acre protected forest and riparian area ​that supports biodiversity while preserving ecosystems and wildlife habitat. The tranquil natural environment, inspires an awareness of nature as teacher and essential ally.
Be a part of protecting and caring for W̱MÍYEŦEN Nature Sanctuary
"Encouraging respect for nature, a wholistic relationship with the landscape, Indigenous cultural uses and ecological inspired education while permanently protecting a wetland habitats and a secluded naturalized lake in the South Vancouver Island Region."
Value Informed Goals:
Encourage a respectful and wholistic connection to nature.
Protection and conservation of nature for its own sake and future generations.
Restoration and maintenance of ecosystems that support endangered species, plant communities and the Millstream watershed.

Invasive non-native species removal.
Planting or seeding of native species of plants.
         4. Collaborative and supportive relationship with local First Nations – W̱SÁNEĆ Peoples.

Creating opportunities for the return of Indigenous cultural use and land care.
Research that combines Scientific Naturalist Traditions (SNT) and Indigenous Ecological Knowledge (IEK) –  Species Kinship      Mapping Program.
Nurturing connections between regional community members and local First Nations (W̱SÁNEĆ peoples) to foster respectful         understanding.
         5. Providing space for activities that foster balanced health and wellbeing through time in nature.
Nature/Forest Therapy
Mindfulness and Meditation
         6. Support multi-cultural expression through nature inspired arts.
Explore W̱MÍYEŦEN Nature Sanctuary
 The lake property is a 42 acre protected forest and riparian area ​that supports biodiversity while preserving ecosystems and wildlife habitat.
 Suspended over the water this special space offers an expansive view of the lake and its inhabitants. The cozy rustic yet modern nature house provides the perfect ambiance for relaxation and inspiration.
 The Sanctuary is located within the 13,000 year old Millstream Watershed that starts near Jocelyn Hill in the Gowlland Range and flows 18 km to the ocean at the Esquaimalt Harbour.
 

Your Support Makes a Difference
Bringing together learning and land conservation, with culture and reconciliation while permanently protecting some of the last remaining riparian, wetland habitats and a secluded naturalized lake in the Greater Victoria Region.
Please support our grass roots charity to continue to do the work of maintaining and protecting this special place and all the beings who live there.
Activities and Nature
The intact ecosystems and natural beauty create the perfect setting for retreats, workshops, nature inspired programs and classes. The setting makes it the ideal place for quiet enjoyment, photography, trail walks, or simple relaxation with nature.
The W̱MÍYEŦEN Nature Sanctuary will be available for many wonderful experiences that will support well-being and encourage environmental awareness.
Accessibility
The local Intermunicipal Advisory Committee on Disability Issues has this to say about the Sanctuary property. "It is a stunning location with a user-friendly trail already in existence with a paved pathway to the house." The numerous trails along the streams are rated as easy. This makes it possible for people dealing with mobility issues ranging from walkers to strollers for babies can get into the heart of nature.
First Nations Partnership
A Declaration of Partnership between Tsartlip First Nation and the W̱MÍYEŦEN Nature Sanctuary Society  (formerly Greater Victoria Greenbelt Society) provides the opportunity for mutual collaboration to protect, restore and acknowledge the land for it's ecological, cultural and spiritual values.
The land and waters embody the teachings that are at the core of the indigenous world view, a place where elders can share their wisdom and guide the children of future generations. This project is on the forefront of the movement towards reconciliation with First Nations Peoples offering all of the learnings and wisdom that such a commitment fosters.
There is a common understanding that our disconnection with the natural world is reaching a tipping point from the local to the global level that calls for a reconciliation of our place in nature. The W̱MÍYEŦEN Nature Sanctuary provides a natural setting to address this issue through stewardship, business, academic, political, artistic and First Nations engagement while maintaining a light footprint.
Through conversations with First Nations community members, leaders and experts, these areas of will be addressed:
| | |
| --- | --- |
| 1.      Community involvement and engagement | 2.      Indigenous co-governance |
| 3.      Land based language revitalization | 4.      Land-use and management planning |
| 5.      Plants for healing wisdom | 6.      Operational procedures |
Join the W̱MÍYEŦEN Nature Sanctuary Community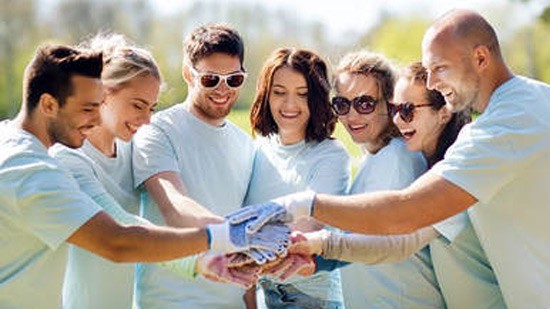 If you like what we are doing and would like to help us out, we would love to hear from you. We are looking for people  to occasionally help with a wide range of activities.
When you become a member of the W̱MÍYEŦEN Nature Sanctuary Society you become part of a community of people who are supporting the preservation of the land at the W̱MÍYEŦEN Nature Sanctuary as well as all the beings that live there.
Connect and share with us on Instagram and Facebook
W̱MÍYEŦEN Nature Sanctuary
1772 Millstream Rd,
Victoria, BC V9B 6E4
W̱MÍYEŦEN Nature Sanctuary Society
1772 Millstream Rd.
Victoria, BC. V9B 6E4
Registered Charity BN: 11894 6953 RR0001
WSÁNEC Coast Salish
W̱MÍYEŦEN Nature Sanctuary lies within the traditional territories of the WSÁNEC (Saanich) Coast Salish Peoples.
​We recognize the integral role the ancestors of the WSÁNEC Coast Salish Peoples play as past stewards of the Highlands lands.