W̱MÍYEŦEN Nature Sanctuary
(wh-my-eh-then: Place of the Deer)
(formerly Mary Lake)
Contact
W̱MÍYEŦEN Nature Sanctuary
            (formerly Mary Lake Nature sanctuary)
1772 Millstream Rd. (Highlands), Victoria BC
Phone: 250 478 5858
​By appointment only. Caretaker onsite.
​
Greater Victoria Greenbelt Society
Mailing Address:
​1772 Millstream Rd.
Victoria BC Canada V9B 6E4
Phone: 250 478 5858
​
Location
​The Sanctuary property is located in the Highlands District, part of the Greater Victoria area, ​just 25 km from the heart of Victoria the capital city of British Columbia, Canada.
Public Transit
The closest Bus stop is at All Fun Rec on Millstream on Route 52.  There would then be a 3 km walk up Millstream to 1772 (W̱MÍYEŦEN Nature Sanctuary)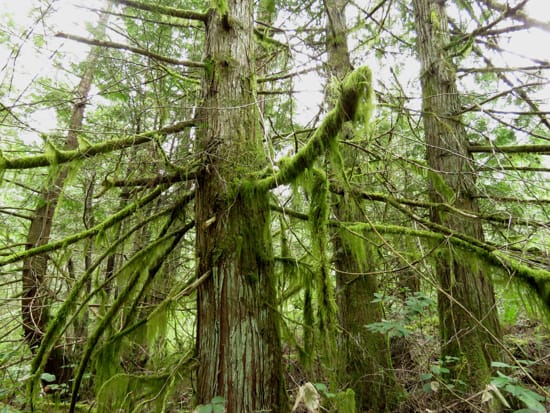 Gathering with W̱SÁNEĆ Elders
In 2019 we had the privilege of sitting with W̱SÁNEĆ elders at the Sanctuary to hear their stories and wisdom to learn and understand more about local First Nations traditions, experiences, and worldview.
The land and waters embody the teachings that are at the core of the indigenous world view, a place where elders can share their wisdom and guide the children of future generations. This project is on the forefront of the movement towards reconciliation with First Nations Peoples offering all of the learnings and wisdom that such a commitment fosters.
"I appreciate being here today, and, uh, I have many thoughts about the land and the water. And for us, we're here as protectors of the land. And I'm glad to see that there's other people; hwunitum [settler/white/non-Indigenous] people, with the same kind of thought, about how do we, how do we preserve what we have left, and can we save things like the salmon and some of the plants that we, we require for medicines, and food. Ah, this is a beautiful place, and it seems like we've been just dropped, dropped here to the wilderness. And, on my way up, I was admiring the Oceanspray. Actually I was looking at it more as a, a harvest. I was thinking — those are things that we need for cooking salmon on a stick, and clams on a stick, and those kind of things" 
Earl Claxton, Jr. SȾÁUTW̱ (Tsawout) Elder,
W̱MÍYEŦEN Nature Sanctuary
1772 Millstream Rd,
Victoria, BC V9B 6E4
​Greater Victoria Greenbelt Society
1772 Millstream Rd.
Victoria, BC. V9B 6E4
Registered Charity BN: 11894 6953 RR0001
WSÁNEC Coast Salish
W̱MÍYEŦEN Nature Sanctuary lies within the traditional territories of the WSÁNEC (Saanich) Coast Salish Peoples.
​We recognize the integral role the ancestors of the WSÁNEC Coast Salish Peoples play as past stewards of the Highlands lands.